Build and test emails inside the software you're building
Imitate Email is a sandbox SMTP/IMAP/POP server
with Firefox/Chrome Chrome/Firefox extensions for viewing emails inside your app
Delightful Email Development
Install the Firefox Chrome extension, send emails to us, then view them inside your software. No need to keep a separate app open.
Simply Sign Up

to Imitate Email with just an email address or via a social login, via this website or by installing a browser extensions.

Send Emails

straight to your unique mailbox address or via our fake SMTP server to use any email address and prevent accidentally spamming real emails.

View Emails

inside your application using our web widget, installed via browser extension or script tag. Alternatively, use our standalone web app or the email client of your choice with our IMAP/POP3 support.

Check Emails

using our responsive/validation tools. See how they appear across different device sizes, check their SPAM score, catch missing links/images and get your HTML validated.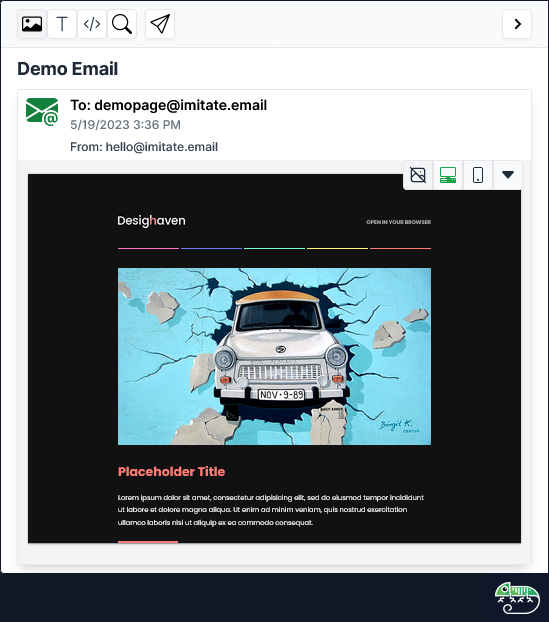 Makes integration tests
fast
Once you've developed your emails, use our programmatic access to automate your critical flows and ensure that your emails keep on getting delivered.
Our Web Socket support allows your test suite to be immediately notified of new emails, allowing low latency end-to-end tests for your critical, email based, software flows.
Additionally, we provide IMAP/POP3 servers for standards-based access via any programming language.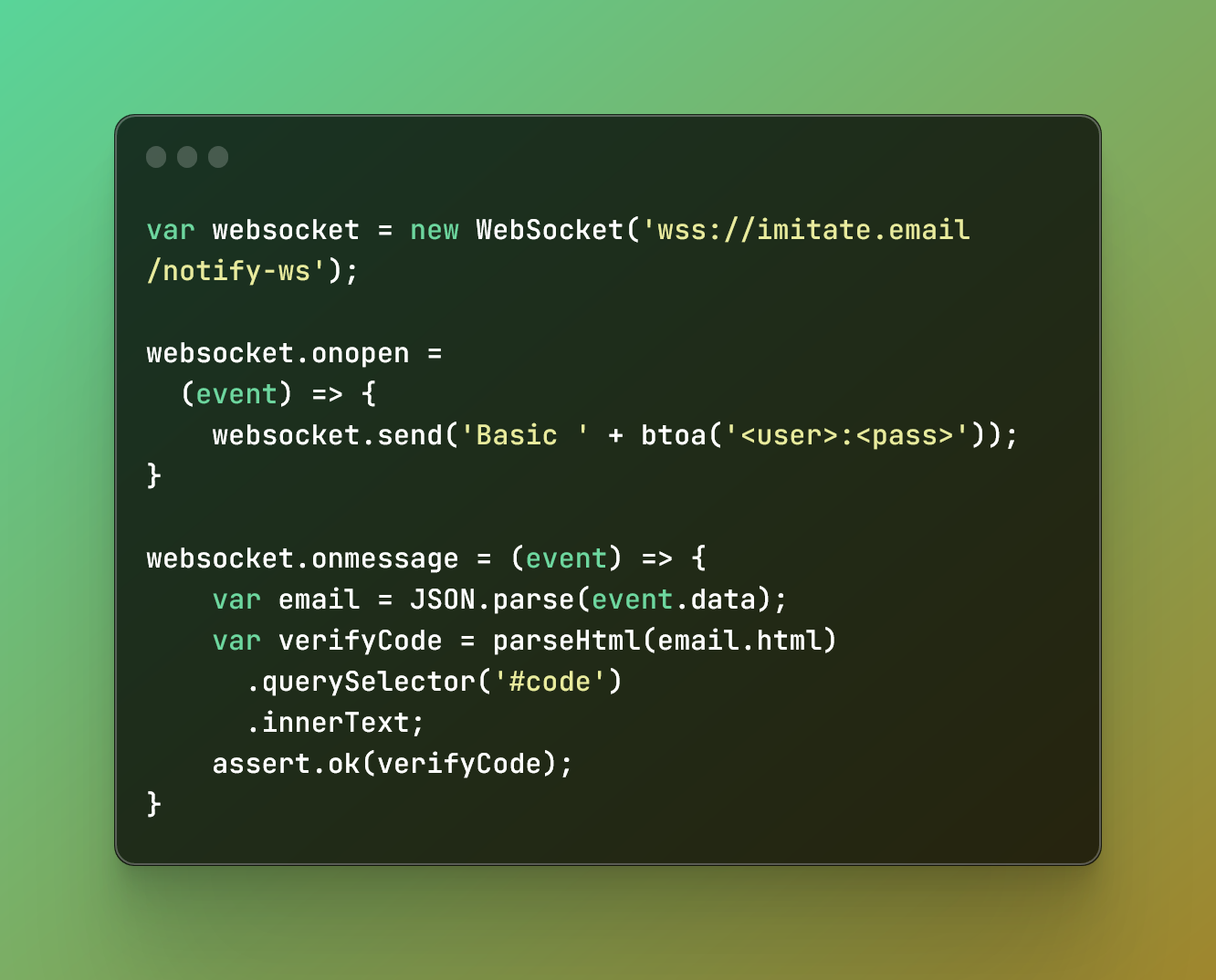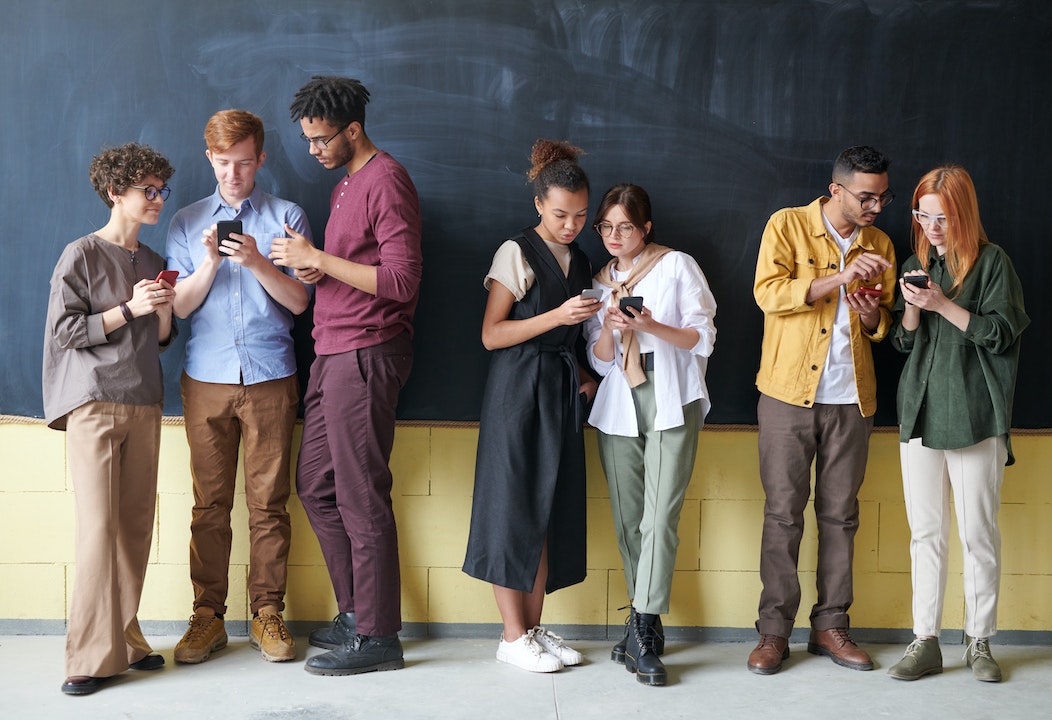 Usable User Testing
No need to make testers or external clients log in to a separate email testing tool. Just embed our web widget via JavaScript and they'll see the emails as they test.
Embedded Email Viewer

Show emails inside the software that your QA team or end clients are testing. No need for them to install some 3rd party software (or even our browser extension) and can be customised to fit your brand.

Login-less Authentication

With login-less authentication, you can pre-authenticate end users so that they don't have to enter a username or password. It just works and, better still, they don't require an Imitate Email account.

Projects, Mailboxes and More

Support multiple projects, environments and types of user so that your clients only see the emails that they should.