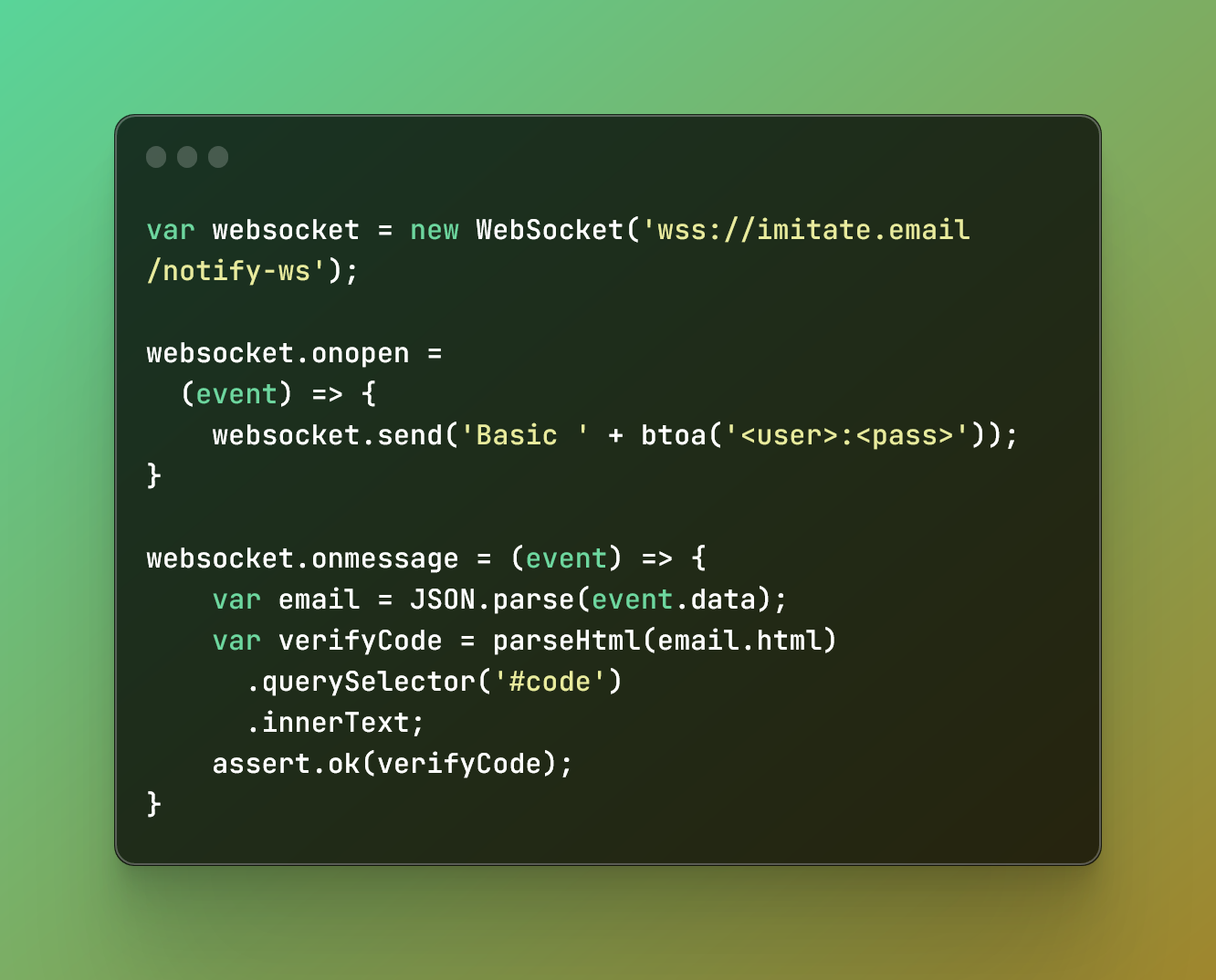 Make integration tests
fast
Imitate Email implements standard protocols, such as SMTP, IMAP, POP and Web Sockets, to support your automation needs.
Our Web Socket support enables low latency end-to-end tests for your critical, email based, software flows.
Any language, no custom code required
Imitate Email uses standard protocols where possible to enable your code to be completely ignorant of our platform.
SMTP/IMAP/POP and Web Sockets

Send emails using standard SMTP, receive with IMAP/POP or get them really fast with immediate push via Web Sockets straight in to your test suite.

See Emails Anywhere

Our IMAP support means you can see your test emails in our app, or your favourite client app (like Outlook or Thunderbird) or you can use IMAP to integrate with other services like Zapier.

Keep Launching

Regression testing your critical paths gives you confidence that, launch after launch, the most important parts of your software will keep on working. It's easy to couple Imitate Email with all the major testing frameworks, like Playwright, Selenium and Cypress.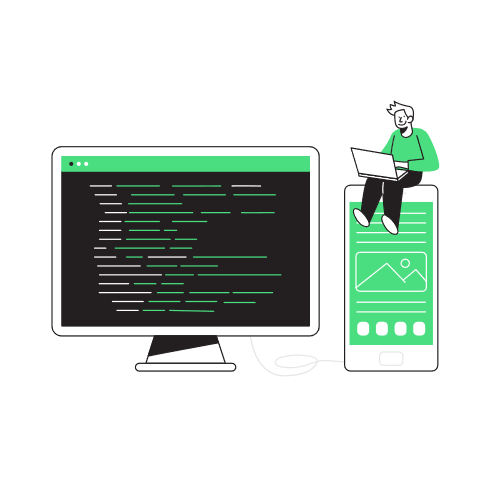 Get started for
free
Get 450 emails a month for free forever as a solo developer.
All you need is an email address:
Your data is yours, we only use it to run this service: privacy policy