End-to-End Email Testing for Software Teams
Developers build email flows quicker, with our sandbox mail server and embedded email viewer
Testers easily verify email based application flows using the embedded email viewer and login-less authentication.
Integration testing in any language with programmatic IMAP/POP3 support, web sockets and SMTP.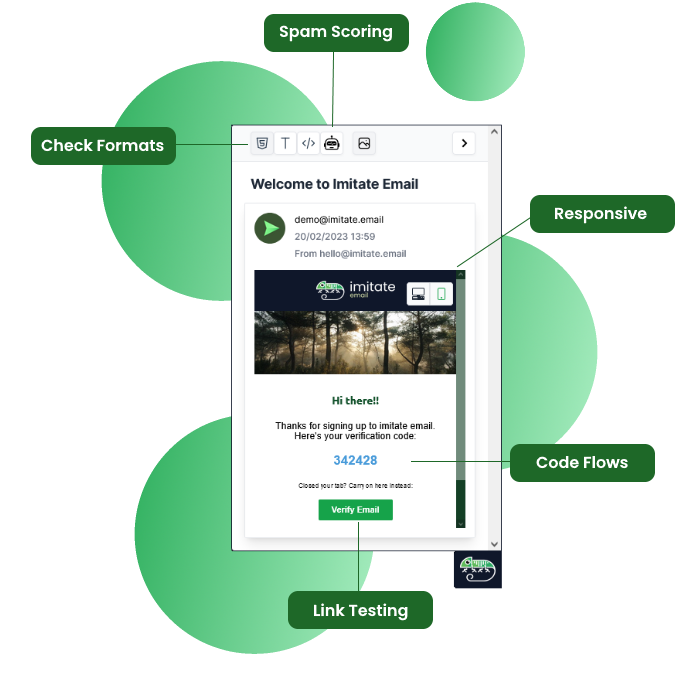 For Developers
Simpler Email Testing
Don't waste time setting up a local test smtp server. Drop the embedded email viewer in your app and easily build/test email flows without needing a second application open
Test SMTP Server

No more accidentally spamming real users. Send emails to our sandbox SMTP server using standard SMTP, in your favourite programming language, or configure your favourite 3rd party tools. No need to install a separate app.

Responsive Email Tools

View emails in your app or our app or the email client of your choice! With our apps, get extras like responsive email tools, spam checking, deliverability checks and more.

Programmatic Access

Make integration testing email based flows, like user registration or receipt sending, fast and easy using our web socket support and IMAP/POP3 support.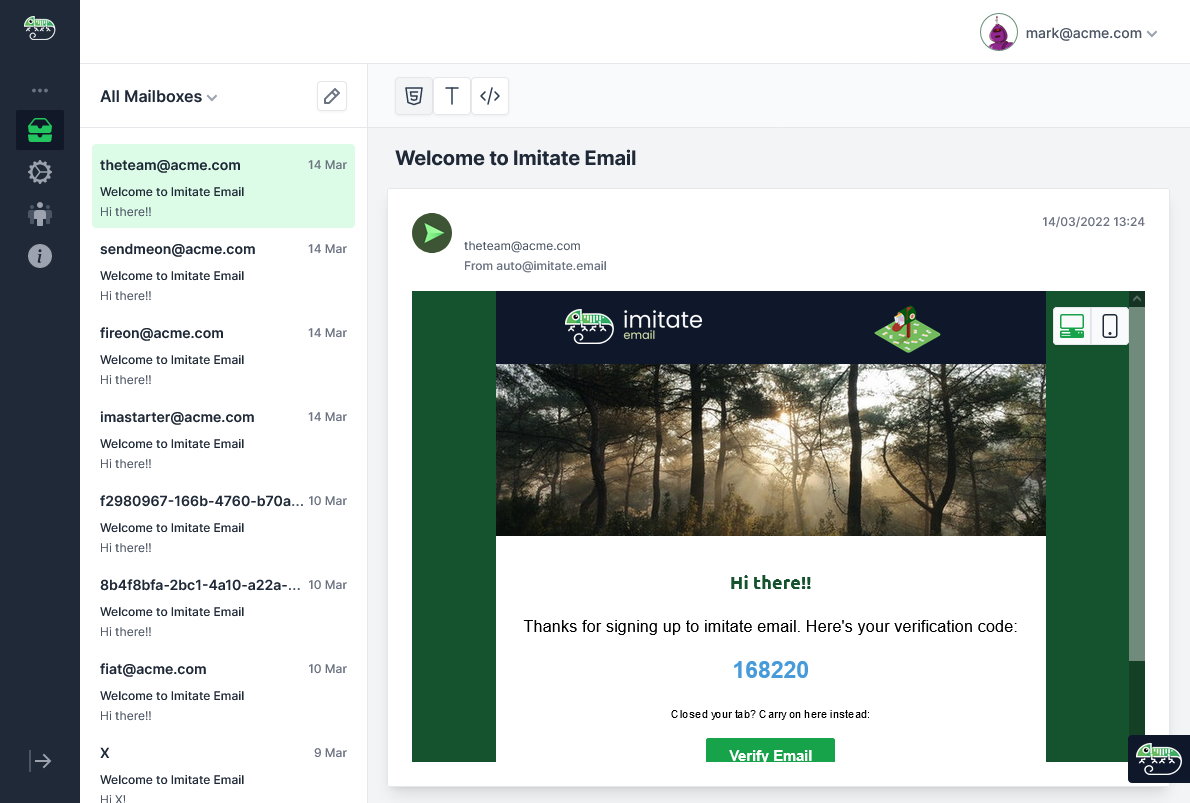 For Teams
Integrated App Testing
No need to make testers or external clients log in to a separate email testing tool. Our unbranded embedded email viewer simplifies testing email flows for everyone.
Embedded Email Viewer

Show emails inside the software that your QA team or end clients are testing. The unbranded web widget notifies users when emails are sent and keeps them inside your application.

Login-less Authentication

With login-less authentication you can pre-authenticate end users so that they don't have to enter a username or password. Better still, they don't require an Imitate Email account.

Projects, Mailboxes and More

Support multiple projects, environments and types of user with permission based access across Imitate Email users.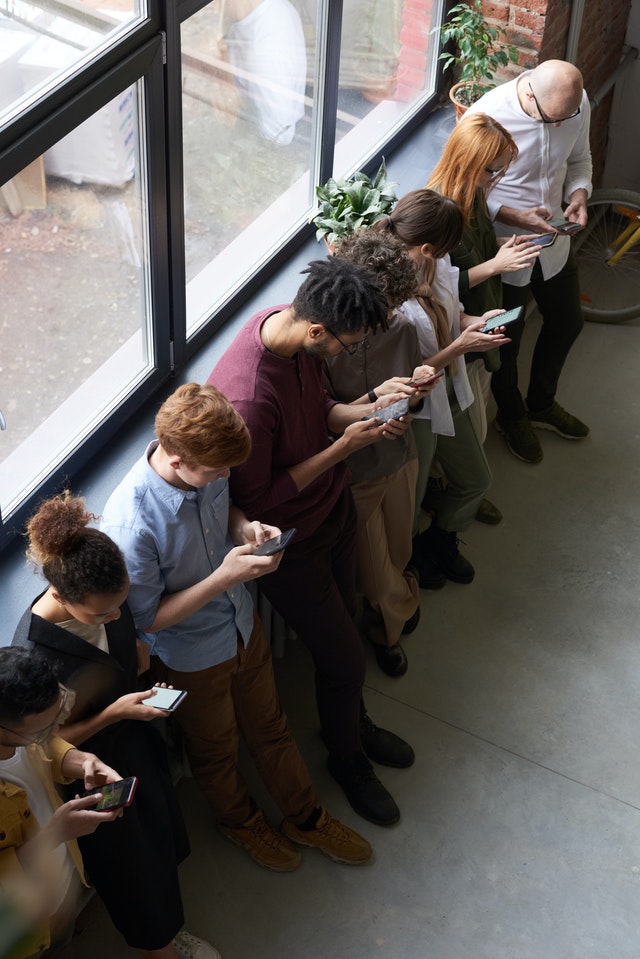 Get started for
free
Get 450 emails a month for free forever as a solo developer.
All you need is an email address:
Your data is yours, we only use it to run this service: privacy policy
What our users say
"Great Email Sandbox Developer Tool. I can see the time savings by having the script embedded on the website you are working on so you can quickly open, view, and move on. I did like I can view the email in it's original form, toggling off/on the images, look at the straight text, and then look at the properties of the email. All's to say, it has sparked my curiosity to be able to program emails like this in the future now that I have this tool. "
Fred Rubio
Independent Developer
"An adorable tool! Saves me a lot of time. My current software project sends a lot of emails so it's great to see them pop up alongside the software as I'm working. Makes testing much easier - working without it is now a pain. I get it installed as quick as I can on each project".
George Seeger
Senior Developer at Abstract Leap