A fake smtp server for developers and users.
Make user testing a breeze with test email visibility from dev through to qa and ci/cd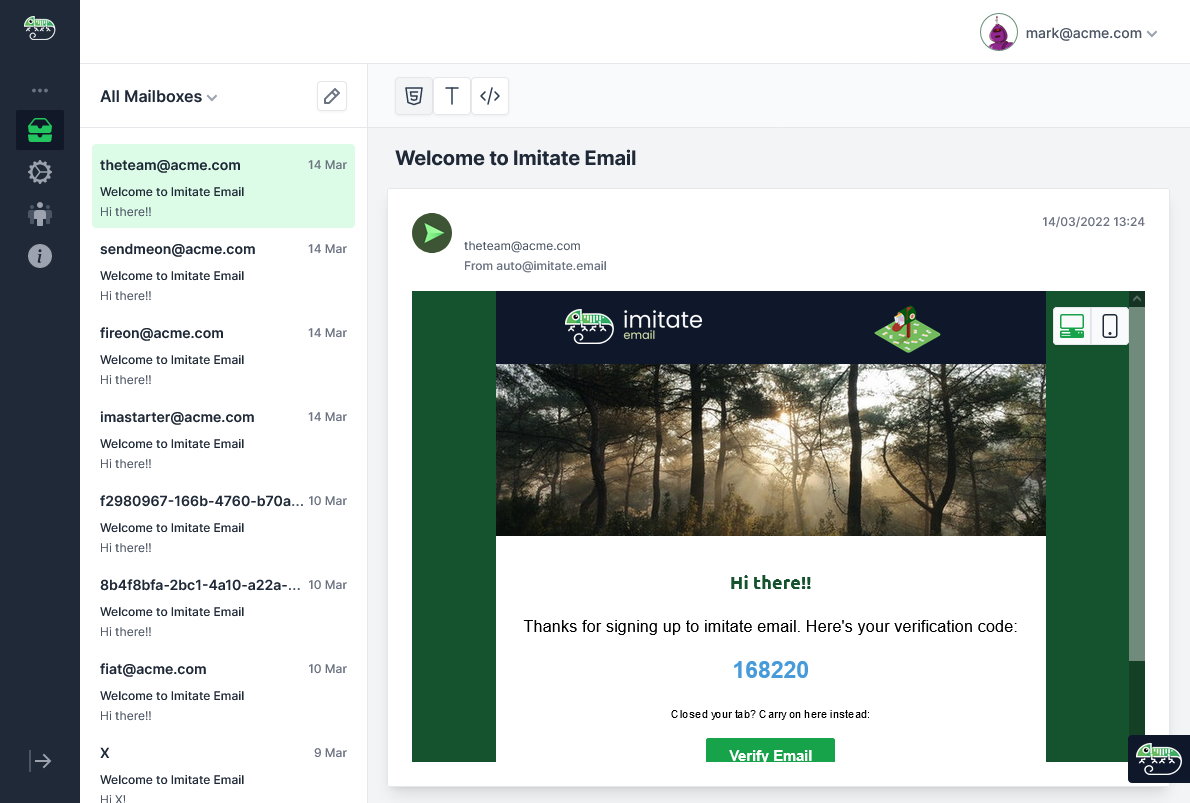 Our key features
We designed Imitate Email to enable software teams to easily test email flows, whether using their own software, or someone elses, and across in-house and external users.
Fake Smtp Server
Our "fake" SMTP server enables developers to quickly set up test email delivery for themselves, against their code or others, as well as for users involved in testing.
Web Widget
See test emails alongside the web app that's sending them using our web widget. Developers and users can quickly test email based workflows.
Mailbox App
Inside both the widget and the web app, developers/testers can view their emails in html, text or raw formats with the ability to preview across desktop and mobile.
Built for teams
Included with our plans are multiple projects, mailboxes and support for different permissions across your organisation. The Web Widget supports SSO so that your users are unaware of Imitate Email.